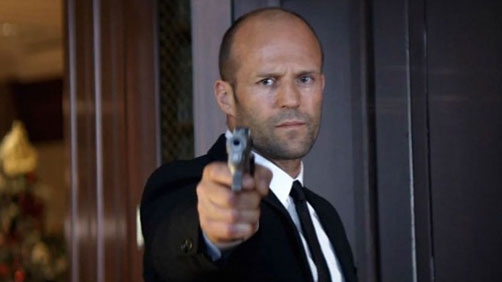 The Playlist
But under the direction of journeyman filmmaker Taylor Hackford, who is an underrated visual stylist and has done everything from the top tier Stephen King adaptation "Dolores Claiborne" and lawyerly monster mash "The Devil's Advocate" to earnest '80s tearjerkers like "An Officer and a Gentlemen" and "Against All Odds" to the Oscar honored "Ray," "Parker" totally sags. It's a visual muddle, indistinguishable from your average low-budget cop show and lacking in any kind of flair or dynamism (save for some "Panic Room"-ish title cards), which it should absolutely indulge in since in crime fiction the style is the substance. Worse yet is the pacing. There must be fifteen minutes of Parker just stealing people's cars in that first act; and this is when the movie should really be firing on all cylinders. When Parker's quest for revenge lands him in a tony area of Florida, the movie all but grinds to a screeching halt, punctuated only by moments of atonal, grotesquely realized violence.
So, they didn't like it either. They did seem to like JLO and her role a lot more than Joe or I did though a little later in the review.
Look for The MovieByte Podcast #29 in a little bit where Joseph and I are not so kind to the film.