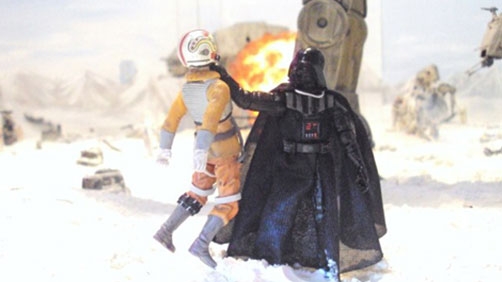 /Film
Oh, you thought you were a Star Wars nerd did you? Not so fast:
Think you're a Star Wars fan? You've got nothing on Barry. Barry turned one of his rooms,the entire room, into a 140 square-foot recreation of the Battle of Hoth from The Empire Strikes Back. From AT-ATs and Snowtroopers, to Snow Speeders and explosions; it's all there in painstaking detail.
Well okay then. I don't know why you would want to do this, but okay then.