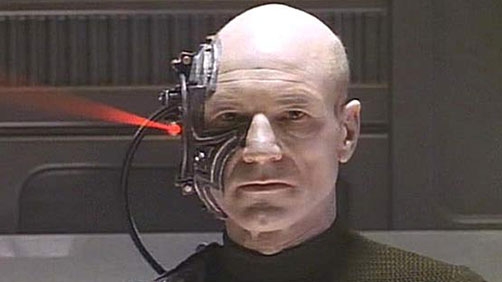 Trek News
To coincide with the release of the standalone "Best of Both Worlds" episode and the complete third season of Star Trek: The Next Generation on Blu-ray, CBS Home Entertainment and Fathom Events is bringing a special feature-length event to theaters this spring.

The "Best of Both Worlds" two-part episode will be shown in select theaters on April 25 at 7 PM.
I've got my tickets. I'll be at the Regal Opry Mills Stadium 20 & IMAX in Nashville if you happen to be a reader of MovieByte in the area and would like to join me. Normally my wife joins me at events like this and we make a date night out of it. But we'll have a 2 month old baby at that time so she won't be able to join me for that event. So you geeks are welcome to look me up out there.
You can get your tickets here on the Fathom Events website, or on Fandango (I did Fandango):
Any Nashville readers here that love Star Trek? Come on out on April 25th!