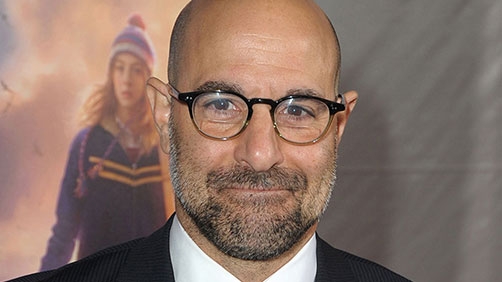 /Film
Despite the seven-decade leap between Captain America: The First Avenger andCaptain America: The Winter Soldier, there are a few stars from the former set to reprise their roles in the latter. That group includes Chris Evans as the title character, obviously, along with Sebastian Stan as Bucky Barnes and Toby Jones as Arnim Zola. It won't, however, include Stanley Tucci, who revealed in a recent interview that his character Dr. Abraham Erskine won't be in the sequel.

But contrary to previous reports, Tucci claims that Cap's former flame Peggy Carter (Hayley Atwell) will make an appearance after all, as part of a flashback sequence.
It seems almost cruel to both us as the audience, and Captain America as a character to include her at all. She was such an important part of the last film, and an important part of Steve Rogers' life, and the part was so great. It makes me irritated that there wasn't/isn't a way to bring her forward into today with us.
Now including her just as a flashback character is just cruel and unusual punishment.