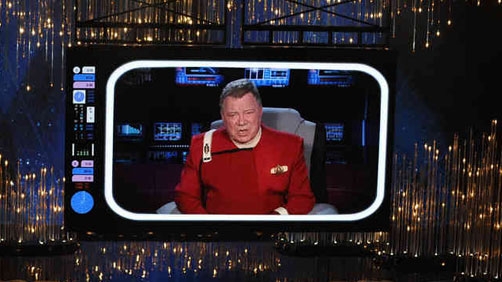 Captain James T. Kirk made a visit to the Academy Awards last night. He traveled back in time all the way from the 23rd century to try to help MacFarlane out and prevent him from being the worst host ever.
Seriously William Shatner may be starting to show his age a bit (he's going to be 82 this year, can you believe it?) but it was good to see him in that uniform again — and I still think that uniform design from the post The Motion Picture Original Series Trek films is the best… but I'm losing my train of thought here.
Check out the video below to see Captain Kirk at the Oscars.