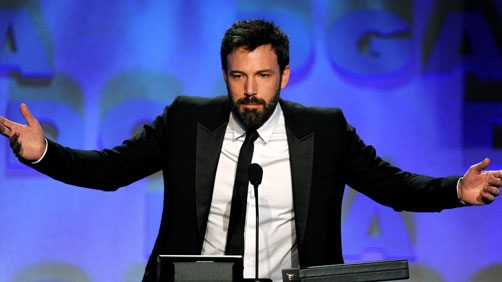 Entertainment Weekly
Iran's state TV dismissed the Oscar-winning film Argo on Monday as an "advertisement for the CIA" and some Iranians called the award a political statement by America for its unflattering portrayal of the aftermath of the 1979 Islamic Revolution.
Well of course they say that.
And while Argo has not appeared in any Iranian cinema, there has been no shortage of buzz from those who saw the movie through bootleg DVD networks.

The discussions over Argo in Iran have often pried open a generational divide: Iranians who took part in the 1979 Islamic Revolution picking apart the portrayals of Tehran during the time, and Iranians too young to recall the events getting a different view of the upheavals.

"I want to know what the other side is saying," said Shieda, a 21-year-old University of Tehran student, who gave only her first name to avoid possible backlash for speaking with foreign media.
The U.S.A. may have it's problems right now, but sometimes, I'm really glad I live here and not somewhere like, say, Iran.