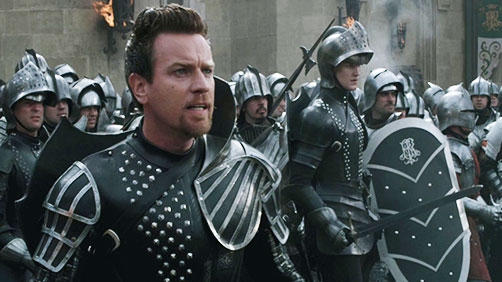 Following up on the new trailer, this clip from Bryan Singer's upcoming Jack the Giant Slayer has surfaced featuring Ewan McGregor and Ian McShane.
"So what did you find out up there? Do these giants have any weaknesses?" bellows Ian McShane. "Not many, no," replies Ewan McGregor.
Should be fun at the very least.