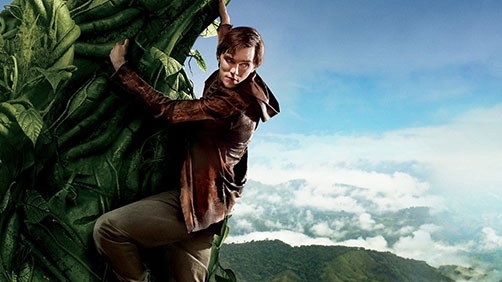 Entertainment Weekly
The movie, which will be distributed by Warner Bros, was financed for $185 million, according to its production house, New Line, though rumors persist that its budget actually ballooned to at least $200 million due to costly reshoots. (New Line and Warner Bros. — which like Entertainment Weekly, are owned by Time Warner — did not make anyone available for further comment.)
Okay first, what a ghastly sentence. There's going to be a comma shortage if there are too many more sentences like that written!
But more to the point and topic at hand, $185 Million?!? I'm looking forward to this film, but at that price, it better be the most awesome movie I've seen in a while. And I don't think it will be.
Reactions from early screenings have been fairly positive. Unfortunately, tracking suggests that Jack may open with a soft $25 million. And if it follows the front-loaded trajectory of other March-released fantasy adventures, such as 10,000 BC, Wrath of the Titans, and last year's costly sci-fi disaster John Carter, it's likely to finish with less than $75 million total.
I don't know exactly how they are tracking and predicting this, but I wouldn't count the chicks before they are hatched on this one.