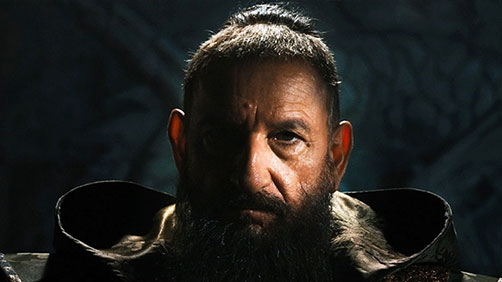 While the first Iron Man was a great film, it was not necessarily so because of it's villain, Obadiah Stane played by Jeff Bridges. He was okay, but not particularly menacing or memorable. The film was more about Tony Stark and his character development and that's what made the film good.
The second Iron Man film was pretty much an unmitigated disaster because it tried to focus on the villain at least as much as it did on Stark and failed miserably.
Now we have a new villain for Iron Man 3, and he looks pretty legit. The Mandarin as played by Ben Kingsley looks like he's going to be fairly notable. This film may successfully pull off a memorable villain, AND at the same time focus on Tony Stark's character growth. We shall see. But for now, here's a character poster to help sell you on, if nothing else, at least how wacky he's going to be.