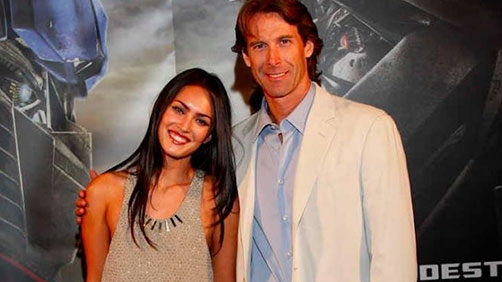 /Film
Bay revealed the news via his personal website, writing "TMNT: we are bringing Megan Fox back into the family!" Variety adds that Fox will play April O'Neil, and that the studio met with several actresses including Jane Levy, Anna Kendrick, and Elizabeth Olsen for the role. The character started out in Kevin Eastman and Peter Laird's original comics as a computer programmer, but is probably better remembered for her TV cartoon incarnation as a television reporter.
I mean, why wouldn't you go for super hot rather than actual acting talent?
ZING!
Seriously though, it's Michael Bay and Teenage Mutant Ninja Turtles. I'm trying really hard to give a care at all. Adding Megan Fox to the cast does not help in any way.