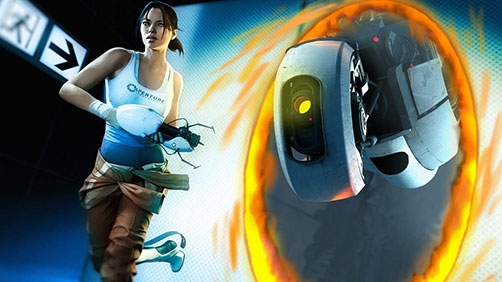 /Film
While Star Wars continues to dominate much of the conversation about big-ticket sci-fi film, the outcome of the DICE keynote talk between filmmaker J.J. Abrams and game-master Gabe Newell of Valve Software was even more stunning: the two are likely to collaborate to make games and movies. The stated movie interests are adaptations of popular Valve games Portal and Half-Life.

"We're making a Half-Life movie" is not quite what they said, but the door was certainly left open to Bad Robot and Valve collaborating on projects. And reading between the lines and taking a few other tips into account, it seems that one film is all but certain.
Huh. Interesting. Very interesting.