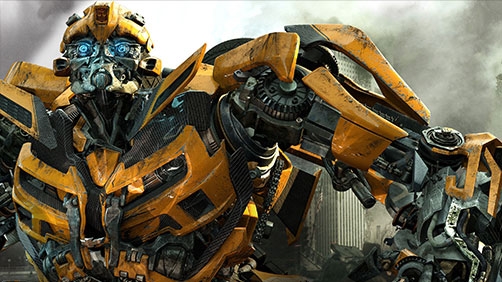 /Film
Mark Wahlberg is carrying over from Pain & Gain to the cast of Transformers 4, and is part of a movement to assemble a new cast for T4 to lead a new set of films. We know that Bay wants to do a few new things with the fourth installment, and that same interview that talks about being influenced by the working scale of Pain & Gain the director says that "we've redesigned everything from top to bottom" for the latest sequel.
...
We're going to start off smaller. There's a brand new cast. To freshen the franchise we've redesigned everything from top to bottom. The history of the first three movies is still there, we start four years later and there's a reason why we're meeting a new cast. Mark is really excited about it and it's a great redesign. I said that 3 [which grossed $1.1 billion] was going to be my last one. Paramount was letting me do Pain & Gain and the Transformers ride was opening at Universal and it was bittersweet to think of passing it off. I wanted to set it up on a really sure footing and to bring someone else in on that, it would have been overwhelming.
Hey guess what? After the pain and suffering that was the first film, I still have no intention of seeing another of Bay's Transformer films.