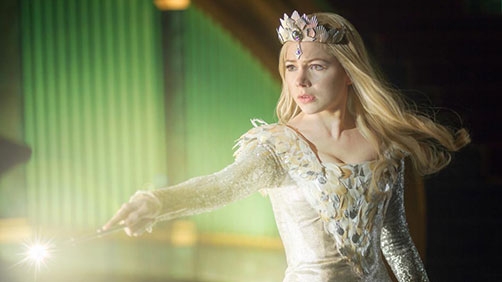 Oz
Still in the lead at the box office, falling only 46.6% from it's opening weekend is Oz the Great and Powerful. It's a decent film, certainly one of the more decent films to come out this year, and so it seems deserved (even if I'm irritated that it's doing so much better than Jack the Giant Slayer). Domestically it raked in $42 million. Not bad for it's second weekend. Currently, the film has brought in a worldwide total of $281,826,000 so the return is officially over the production budget. [source: Box Office Mojo]
The Call
In second place was Halle Berry's film, The Call doing surprisingly well. With a production budget of only $13 million, it has completely blown the box office away on it's opening weekend bringing in $17 million. I saw this film and it's a decent thriller, if a bit intense at times.
The Incredible Burt Wonderstone
There's no magic happening here, and it's little wonder to me. It looked pretty bad from where I'm sitting. The Incredible Burt Wonderstone brought in only $10 million with a production budget of $30 million. I had not interest in seeing this film, and it appears I was not the only one.
Jack the Giant Slayer
I'm so irritated that such a good film is doing so poorly. But here we are in fourth place brining in only $6 million. Lifetime worldwide gross is sitting at $76.5 million but the film has a budget of $195 million. It seems like an inflated budget, but it was a good film and it's really too bad.
Identity Thief
That this is even still on the charts is a crime against humanity. But the film continues to perform well. This weekend it brought in $4 million brining the worldwide total up to $125.9 million. That is… that's just… incredible. And I'm incredulous. On a budget of only $35 million, that is just encouraging the studios to turn out more trash like this. I'm ashamed to be a part of the human race at this point.
And there you have it. That's how the weekend at the box office went.