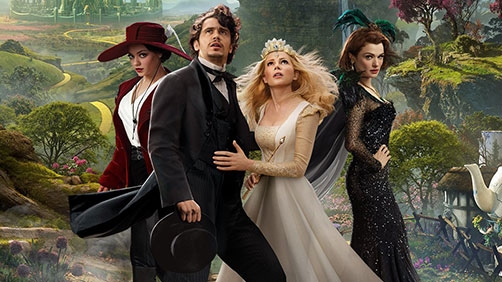 Drew Taylor - The Playlist
This weekend's opulent 3D fantasia "Oz, The Great And Powerful," directed by former "Spider-Man" directorSam Raimi, is one of Disney's biggest movies of the year – a dreamy, technologically advanced marvel that cost $200 million to produce and god knows how much to market. And while this is the latest film from the Mouse House to flirt with the "Wizard of Oz" mythos (originally developed in a series of best-selling fantasy novels by American author L. Frank Baum), it is far from the first. In fact, Disney has been doggedly pursuing the world of Oz, to varying degrees of success, since the late '30s. The odyssey that Disney took to get to "Oz, the Great and Powerful" is more fraught with danger, pain, and dead-ends than anything involving a yellow brick road. Thankfully, nowhere in this story does a flying monkey with the voice of Zach Braff appear.
This is a pretty great read with Oz the Great and Powerful premiering tonight.