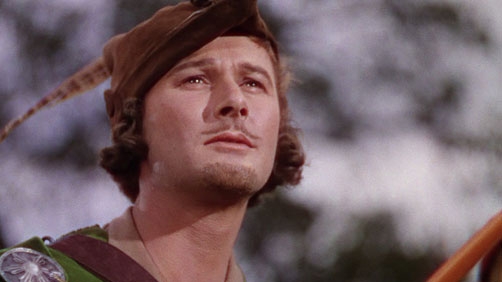 Deadline
As New Line today opens Jack The Giant Slayer and Disney readies next week's Oz The Great And Powerful, Hollywood's infatuation with revisionist fairy tales shows no signs of abating. DreamWorks jumped into the fray last night by closing a mid-six figure against seven-figure deal for Merry Men, a pitch for a film that will be scripted by Brad Ingelsby with Act Of Valor co-director Scott Waugh attached to direct. Neal Moritz will produce through his Original Film banner. Waugh will also be a producer through his Bandito Bros shingle and Toby Ascher will be exec producer.

I'm told that the pitch is for a tentpole re-imagining of the Robin Hood legend. There has been no shortage of movies on him, starring the likes of Errol Flynn, Kevin Costner and most recently Russell Crowe. This is an ensemble piece centered around the supporting characters Little John, Friar Tuck, Maid Marian and Will Scarlet. There is a high-concept revenge angle that tonally is reminiscent of The Dirty Dozen and Ocean's Eleven.
My favorite version of Robin Hood is still by far the 1938 version starring Errol Flynn. To my shame I have yet to see the Russell Crowe version even though I'm a fan of Crowe's (look, it's on my list, okay?) I have no confidence that this version DreamWorks wants to do will be any good.