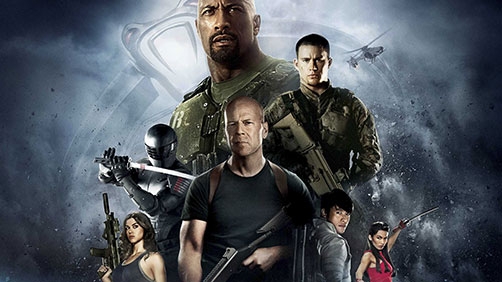 Pamela McClintock - Hollywood Reporter
Getting a jump on Easter weekend, filmmaker Jon M. Chu's action bonanza G.I. Joe: Retaliation began rolling out late Wednesday night in North America, grossing a solid $2.2 million.

Tracking suggests the sequel—with a cast led by franchise newcomers Dwayne Johnson and Bruce Willis —will post a four-day domestic debut in the $40 million to $45 million range, although Paramount believes there's a chance of hitting $50 million.

Retaliation also is opening in most international markets (75 percent) and is anticipating a global opening in the $100 million range.
As I've said before, while I don't expect it to be a great film, I think it will be decent. And people kind of know what to expect in the way of a lot of mindless action and a lack of serious plot. So this is not surprising.