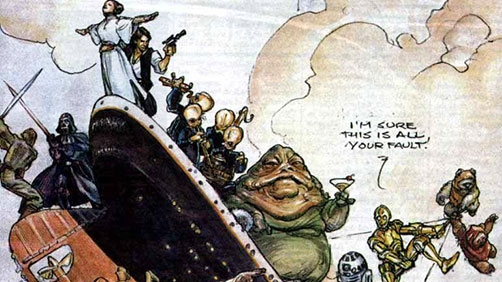 I may be behind the times here because apparently this image has been around for a while but I only just saw it yesterday and I thought it was hilarious. I couldn't help but sharing it with you.
This is reported to be what George Lucas sent to James Cameron when Titanic overtook Star Wars at the box office.
I love it! This is so awesome!