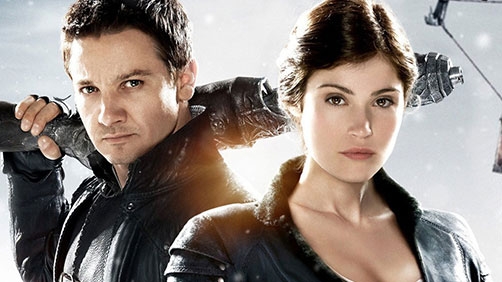 Kevin Jagernauth - The Playlist
This is why we can't have nice things. So, "Hansel & Gretel: Witch Hunters"—a total piece of crap, dumped into January, receiving scathing reviews and then disappearing forever, right? Hardly. This past weekend, the movie quietly passed $200 million worldwide. Wha? That's right, international audiences have been gobbling this movie up, with it earning nearly three times what it did in North America, which means one thing: sequel!
Again, another movie that I don't quite understand all the angst about. There have been far better films, but there have also been far worse films. And as far as I'm concerned, this has been one of the better films so far this year.
At the same time, I'm not entirely certain a sequel is warranted, but I'll give it a chance.
but of course the big question: will Jeremy Renner and Gemma Arterton return? Frankly, we can't imagine a scenario in which they will unless they signed options for a followup, but if not, we'd be hard pressed for them to find a reason to come back.
This is such a weird thing to say. It's pretty standard for actors contracts to contain clauses requiring them to return for sequels. I will say that if Jeremy and Gemma don't come back, then no, they should not make the film.