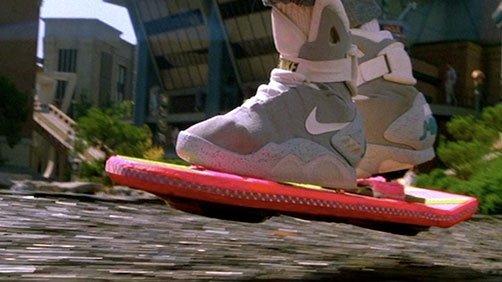 Remember how awesome hoverboards were in Back to the Future: Part II the first time you saw them? I mean, the idea is even still kind of awesome, even if skateboards have long gone out of style.
That draw is what makes this short so fun. If you love Hoverboards, you will love this.
Don't think about the logic in this short film too much (girl wants hoverboard, can't make one using common household items, instead builds cardboard time machine, sends teddy bear forward in time to get hoverboard), it's not about that. Just relax, and enjoy the show.