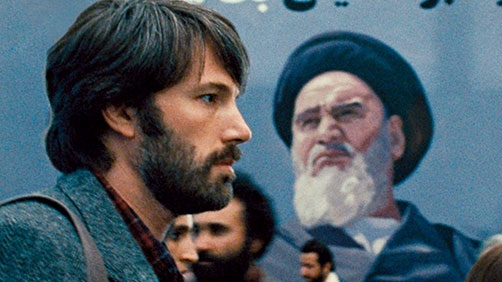 Entertainment Weekly
Iran is planning to sue Hollywood over the Oscar-winning Argo because of the movie's allegedly "unrealistic portrayal" of the country, Iranian media reported Tuesday.

Several news outlets, including the pro-reform Shargh daily, said French lawyer Isabelle Coutant-Peyre is in Iran for talks with officials over how and where to file the lawsuit. She is also the lawyer for notorious Venezuelan-born terrorist Ilich Ramirez Sanchez, known as Carlos the Jackal.
Do I really need to tell you how I feel about this? Because my political views might start coming out, and would probably make a lot of you mad at me.
Okay, I'll just say this, isn't this a little like Germany suing someone for making a film about Hitler and WWII?