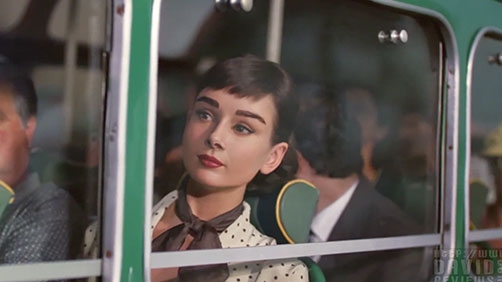 I have mixed feelings about this commercial.
My first thought was, "wow" as were my second and third thoughts actually.
Wow, you can barely tell she's CGI.
Wow, you can tell she's CGI.
Wow, this is so crass. The women is dead, let her rest in peace and stop commercializing her in death.
It's sort of erie and spooky that we are this close though. I wonder how many people would see that without having any idea that it was CGI and think it's CGI? My guess, not many. Watch it and let me know if anything stands out to you. I'll let you watch it first then I'll tell you what stands out to me as marking it a CGI recreation.
Alright, ready?
Despite animators best efforts, and despite many advances in this area, the biggest trouble with getting CGI to look "real" is with the animation of movement. Despite how much better it is now than it was even a couple years ago, there is still something unnatural about some of her movements. The most noticeable for me here is when we first see Audrey as she's looking up and out the window. She looks pretty photorealistic, but the movement looks a bit fake. I have to say that other than that first tell tale sign, the rest looks pretty good, but that is probably because they go to great lengths to not show her and her movements very much — likely knowing the weakness here.