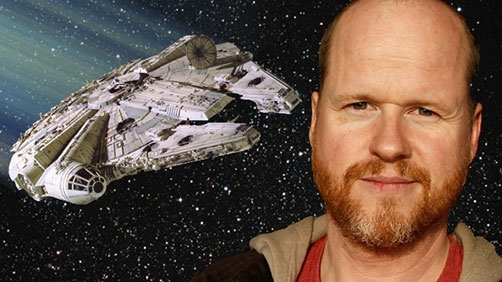 Joss Whedon mentioned Star Wars!!!! OMG YOU GUYS!!!!!!!!!!!!!!!!!!!
Seriously though, wasn't it in the back of all the fan boys' minds that it would be fun to see Joss direct a Star Wars film? I mean, he would have been interested if not for his commitments to The Avengers 2.
So recently, Joss talked for about 10 seconds about Star Wars saying that he wouldn't go back, he'd go forward and he wouldn't want to have the original characters in the film. So put me in the category that I'm glad he's not doing it then. Yes, yes, I know. But what I want to see is a send off for the first of these new Star Wars films. Have the original cast, don't make them the main focus, but have them there as a send off for the new cast. And yes, I do agree with Whedon that we need to create characters that resonate the way the original cast did, but I don't think that rules out having them as a send off.