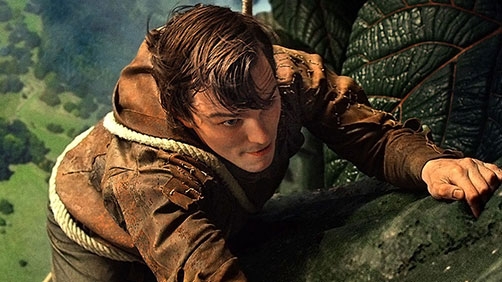 Hey movie fans, we're going to be climbing that beanstalk up into the land of the giants on our live broadcast this evening and we'd love for you to join us and contribute in the chatroom, or even just enjoy listening.
I don't know about Joe, but I'm going to be talking about how good this film is, why I like it, and muse about why in the world critics are panning it. It should be great fun. Even if you didn't like the film, be sure to tune in and throw popcorn at your screen speakers, and offer up your disagreements via the live chatroom and we might even address them.
Below is the link where you can tune in live tonight at 6:30 PM Central Time.