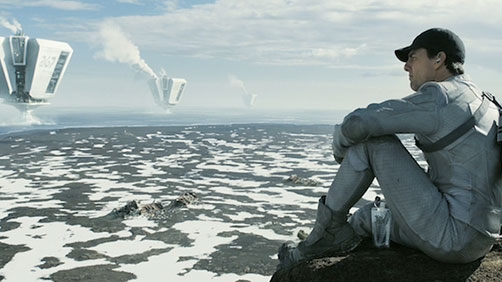 If you want to learn a little more about Oblivion and possibly some spoilers, this featurette looks like it might be your ticket. There's definitely some new information here and it brings a little clarity to the plot of the film (which is always muddy in trailers).
This featurette includes director Joseph Kosinski and Tom Cruise as well as previously unseen footage from the film.
Jack Harper is one of the last few drone repairmen stationed on Earth. Part of a massive operation to extract vital resources after decades of war with a terrifying threat known as the Scavs, Jack's mission is nearly complete. Living in and patrolling the breathtaking skies from thousands of feet above, his soaring existence is brought crashing down when he rescues a beautiful stranger from a downed spacecraft. Her arrival triggers a chain of events that forces him to question everything he knows and puts the fate of humanity in his hands.