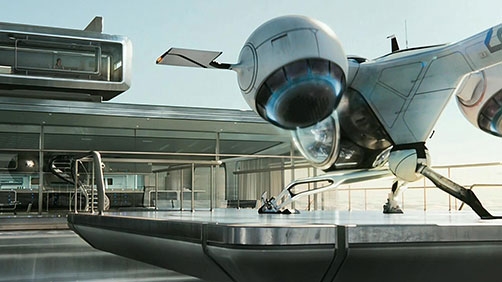 Man I am really loving this. The set up in the clouds was not shot on green or blue screen but they used real footage and practical effects. YES! This is the way to do it people! This will give the film so much more a sense of reality, and it will also improve the acting. I don't care how good an actor is, if he's acting in front of a green or blue screen, it's hard to "act" like something is there that's not there.
It really looks beautiful from here. I can't wait to see it on the big screen. It's going to be awesome.
I do so hope they aren't raising my expectations of this film too high. Right now, they are about as high as that sky tower thing is above the earth. If it is not a good film it's going to be devastating.