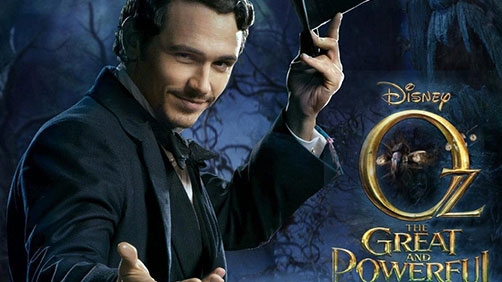 Ray Subers - Box Office Mojo
Oz The Great and Powerful was positioned as the first major blockbuster of 2013, and its opening weekend didn't disappoint.

The fantasy prequel scored an estimated $80.28 million, which is by-far the highest debut so far in 2013. Meanwhile, Dead Man Down became the latest violent R-rated movie to die a quick death.
...
Oz's $80.28 million from 3,912 locations is over twice as high as Identity Thief's $34.6 million, and is the strongest debut since The Hobbit: An Unexpected Journey started off with $84.6 million in December. It's also the third-highest opening ever for March, and the fifth-highest ever during the pre-Summer months.
I'm glad something — anything — is beating out the wretched (and retch inducing) Identity Thief.
In second place, Jack the Giant Slayer plummeted 63 percent to an estimated $10.02 million. That drop is noticeably worse than John Carter's 55 percent dip at the same point last year. Jack has now earned $43.8 million, and if it plays out like John Carter from here it will wind up below $60 million.
I still don't get it. I liked Oz, but ultimately feel like Jack is a better film. Oh well, Oz is a decent film and I'm glad it's doing well.