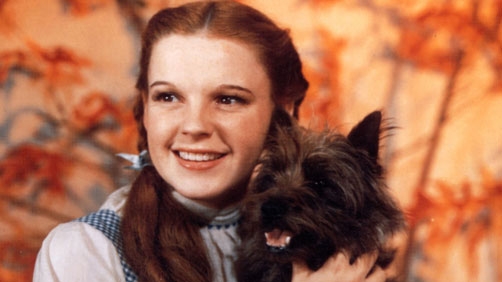 Russ Fischer - /Film
But producer Joe Roth says the Great and Powerful sequel "would absolutely not" involve Dorothy.

Roth said as much to the LA Times, and screenwriter Mitchell Kapner added "It's 20 years before Dorothy arrives," he said. "A lot can happen in that time."

There's a hint in Oz the Great and Powerful that one character seen in Kansas is related to Dorothy, with the suggestion being that she'll eventually be the girl's mother. From there it's easy to guess that Disney was paving the way to introduce its own version of Dorothy. But that may have to wait for a third film, assuming such a thing comes to pass.
Well good. Maybe it's because I watched the 1939 film too much as a kid, but for whatever reason I don't care for Dorothy and that whole story. Maybe if it were done again, and done better I might change my mind. But for now, I'm happy to be in the pre-Dorothy time of Oz.