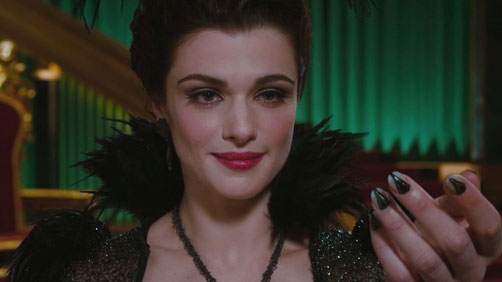 Coming Soon
Oz The Great and Powerful is now in theaters, arriving just after yesterday's news that Walt Disney Pictures has brought aboard Mitchell Kapner to draft a sequel. In an interview with Bleeding Cool, however, director Sam Raimi reveals that he doesn't plan on making a return visit to Oz.

"I haven't planned on directing the sequel," Raimi says. "I did leave some loose ends for another director if they want to make the picture… I was attracted to this story but I don't think the second one would have the thing I would need to get me interested."
Well, that's kind of too bad. I liked Oz the Great and Powerful well enough and would have been happy to see Raimi continue at the helm. But it's not like major franchises always keep the same directors. Sometimes it works out well, other times, not so much (CoughX-MenCough).
There's a couple of interesting things in the comments (and a lot of cruft, as there always is in the comments, but that's beside the point), one calling for Tim Burton to direct. I have one word for that:

NO
And there's a call for Marc Webb to pick it up. On that I also say no, but not as strongly.
I don't know who should take up the mantle off the top of my head, but not those two.