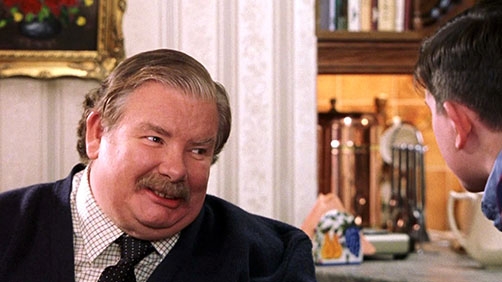 Selina Wilken - Hypable
Very sad news: today we learned that British actor Richard Griffiths, best known for his roles in Harry Potter and History Boys, has passed away.

The Independent and various other news outlets are reporting that Griffiths, 65, died yesterday of complications following heart surgery.

Harry Potter fans will probably remember this seasoned actor best as Uncle Vernon in the Harry Potter movies; Richard Griffiths was able to bring the nasty character to life in such a believable way that it was a shock to turn and watch him in The History Boys, where he played the flawed but beloved teacher Hector, or as the shambolic Uncle Monty in the critically acclaimed Withnail and I.
Sad news. I only ever saw him in Harry Potter, but he was the very embodiment of Uncle Vernon to me. Whenever I read Harry Potter, and read about Uncle Vernon, Richard Griffiths was who I saw in my minds eye.
He will be missed.