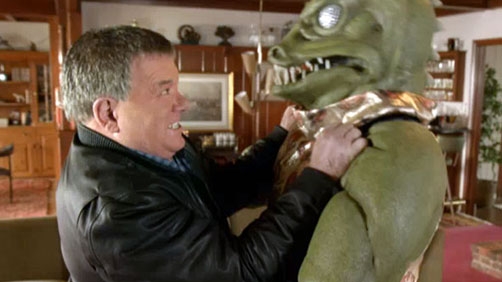 I have no interest in this game, but I thought this trailer was loads of fun. And Shatner telling the Gorn he's "overacting" is just too rich.
Plus seeing those silly hand to hand techniques from Star Trek of the '60s: too much fun. Who ever fights like that? And poor old out of breath Kirk…
If you are interested in the game, don't be fooled by the appearance of "Kirk Prime". Apparently it's set in the JJVerse and takes place between the events of Star Trek (2009), and Star Trek Into Darkness.
See the epic battle below.