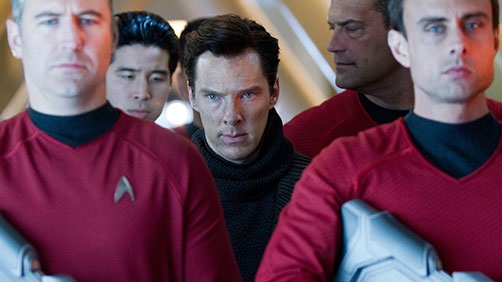 This trailer will apparently be shown with international screenings of G.I. Joe: Retaliation but we've also got it right here for you. This is the U.K. version of the trailer. I watched a couple of the other version of the trailer and they all appear to be identical except for the end date so far as I can tell.
This trailer is really opening up and showing us a lot more than previously, and yet I still feel like we've barely scratched the surface. I have high hopes for this film. Sure it will have JJ Abrams typical whiz bang, and annoying propensity for lens flares, but I do expect it to be a better film than the previous film.
Here is the trailer, and find a link to Anthony Pascale's deep dive and shot by shot analysis of the new trailer over at TrekMovie below that.
And here is Anthony Pascale's shot by shot. Check it out here.