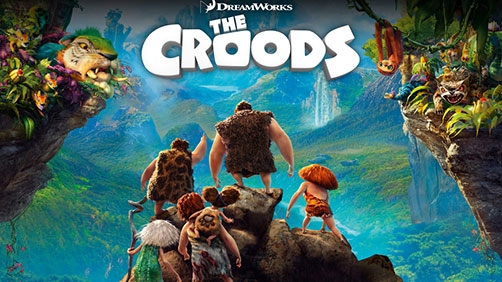 I remain unconvinced that this will be any good, but there are a lot of funny moments in the trailers, so maybe I'll enjoy it, you never know.
I will say I'm not sure about taking the world's mumbliest person and making him a voice talent (Nicholas Cage),
Surviving in a volcanic world is tough enough, but caveman Grug gets a rude awakening when an earthquake forces him to leave behind the only world he knows. With his family in tow, he ventures out into the volatile world in search of a new home. The situation becomes even more complicated when Grug's family — in particular his oldest daughter, Eep — falls for a nomad named Guy. This quirky, imaginative stranger's search for 'tomorrow' is at odds with Grug's reliance on the traditions of yesterday.