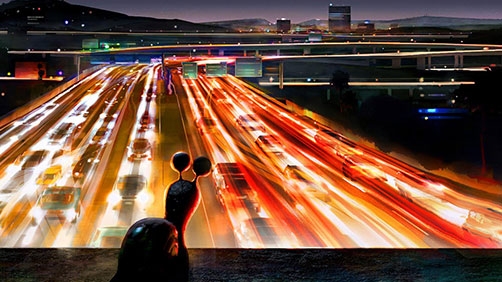 Ummm, wow. Okay, this is not quite the movie I thought it was going to be. Something tells me this is going to be a little ridiculous actually. I'm still trying to put my finger on it, what makes a Pixar film with a ridiculous concept more appealing than this crazy thing? I don't know but the whole "nuclear snail" thing or whatever it is that is going on here is not quite appealing to my inner movie geek… at all. I hope I'm wrong.
It doesn't help that pretty much the only decent thing Dreamworks animation has ever turned out is Shrek and Shrek 2 (followed distantly by Shrek Forever After). I simply haven't like practically anything else they have done.
Oh wait, I just remembered one other film they put out that I liked, Over the Hedge. But that is such a small percentage of their animated films that I have liked, it doesn't exactly inspire confidence.
I sure do hope I'm wrong.
Synopsis:
From the makers of Madagascar and Kung Fu Panda, Turbo is a high-velocity 3D comedy about an underdog snail who kicks into overdrive when he miraculously attains the power of super-speed. But after making fast friends with a crew of streetwise, tricked-out es-car-goes, Turbo learns that no one succeeds on their own. So he puts his heart and shell on the line to help his pals achieve their dreams, before Turbo-charging his own impossible dream: winning the Indy 500.