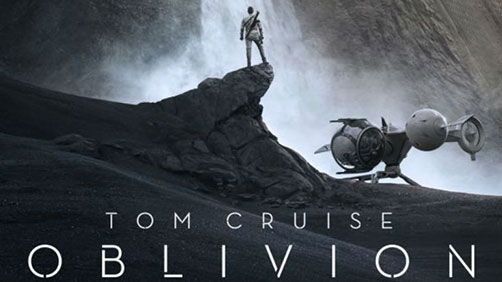 If you are excited to see what happen's with Tom Cruise's character, Jack Harper, in the upcoming film Oblivion, well you should buckle up because we have a little less than a month now until it's debut on April 19.
These two new spots pull back the curtain just a little bit more. Not a lot more, but there are some images, and a little bit of voiceover from Morgan Freeman that we haven't heard before.
Earth may be a memory, but it is apparently worth fighting for (to modify the tagline).
Jack is one of the last men left on Earth, who repairs the drones that collect vital resources on an Earth that was abandoned by humanity. When a pilot crash-lands on Earth and Jack meets a mysterious group of underground survivors, he must go on a journey of discovery to learn the truth.