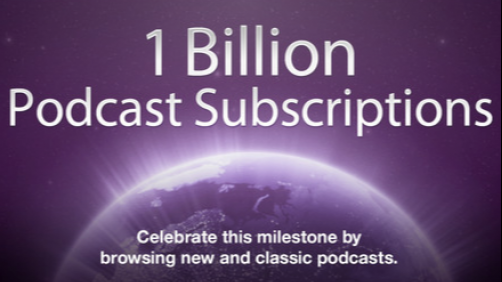 Juli Clover - MacRumors
According the Podcasts section of the iTunes Store, iTunes users have now subscribed to one billion podcasts. Originally introduced in 2005, Podcasts allow both individuals and major companies to broadcast episodic radio-style shows. Apple offers thousands of different Podcasts that are available via iTunes or its Podcasts iOS app [App Store].
Not really related to movies, but as a podcaster, and haivng podcasts here on MovieByte, it is of interest to me. 1 Billion subs is a lot. I think this podcast thing is going to catch on!