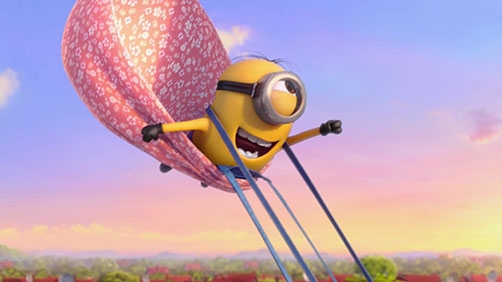 Grady Smith - Entertainment Weekly
Blockbuster sequel Despicable Me 2 earned $143 million over the extended Fourth of July weekend — and although its debut marked a high point at the summer box office, it also marked a low point for 3-D ticket sales.

According to Universal, only 27 percent of Despicable Me 2's opening-weekend gross came from 3-D tickets, the lowest 3-D share in modern box office history. Notably, the record low comes just two weeks after Monsters University notched a 31 percent 3-D share on its opening weekend, which at the time was the worst 3-D performance ever. Poor 3-D ticket sales aren't just plaguing recent animated films, either. Brad Pitt's live-action zombie thriller World War Z only earned 34 percent of its debut total from 3-D tickets, and The Great Gatsby fared even worse. Despite the fact that Baz Luhrmann's use of 3-D was a primary selling point for Gatsby, 3-D ticket sales only accounted for 33 percent of its opening weekend.
This is exciting news! Can we finally get over this 3D gimmick? Let's get back to making great films and stop doing this gimmicky 3D thing! I've done my duty, I've seen some films in 3D, and I hate it! I'm thrilled with the idea that it may be declining in popularity.