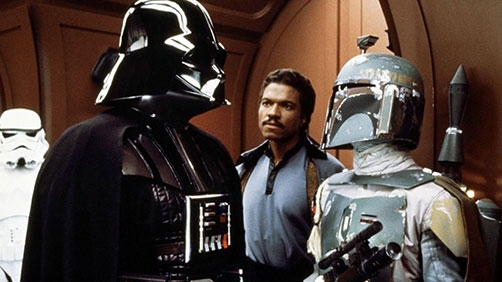 It's hard to imagine or remember a time when Boba Fett was not in the public consciousness, but this black and white video will help remind us. This video from 1978 is hosted by sound designer Ben Burtt, and it is basically a walkthrough of the character for the first time onscreen.
Boba Fett apparently made his first appearance in the Star Wars Holiday Special. I have never seen it, but apparently it is universally reviled. I just watched a few minutes of what I could find of it on YouTube and I can see why, it's terrible (no really!). But apparently that was the world's introduction to Boba Fett.
Hey may have seemed like a throw-away character from that encounter, but obviously, his importance and popularity grew with his appearance in The Empire Strikes Back.
Anyway, I think you'll find this pretty fun.