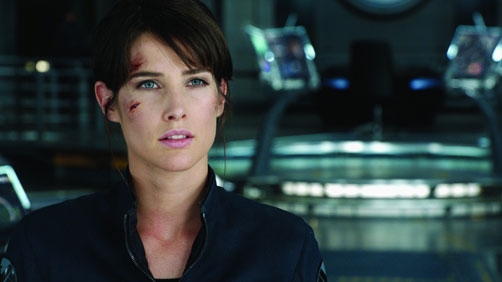 Angie Han - /Film
Warner Bros. has been trying to get Wonder Woman to the big screen for years, and they're finally on the verge of success. The catch? She'll be rendered in Lego bricks rather than flesh and blood.

We've known for some time that Lego Batman and Superman would appear in the upcoming The Lego Movie, played by Will Arnett and Channing Tatum, respectively. During today's Warner Bros. panel at San Diego Comic-Con, directors Phil Lord and Chris Miller and co-director Chris McKay revealed that they'd also be joined by Justice League teammates Lego Wonder Woman, voiced by Cobie Smulders, and Green Lantern, voiced by Jonah Hill.
Yeah, at first I was like, "What that… ?!?" then I read the rest of the headline and saw the bit about The Lego Movie. So she's not switching allegiances from Agent Maria Hill in the Marvel Universe to Wonder Woman in the D.C. universe… not really anyway.