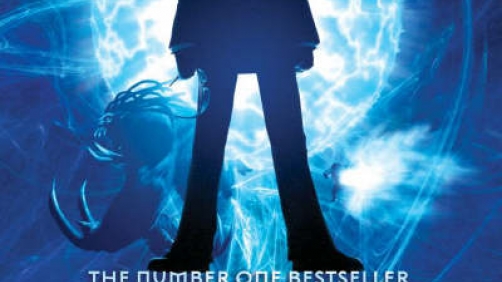 Karen Rought - Hypable
Disney announced yesterday that they had teamed up with producer Harvey Weinstein to bring Eoin Colfer's Artemis Fowl book series to the big screen.
The live-action film will be based on the first two books of the series, titled Artemis Fowl and Artemis Fowl: The Arctic Incident. Screenwriter Michael Goldenberg, probably best known as the screenwriter for Harry Potter and the Order of the Phoenix, will be penning the screenplay, and Jane Rosenthal and Robert DeNiro will be producers as well.
For those who don't know, Artemis Fowl tells the story of a 12-year-old criminal mastermind who devises a plan to capture a fairy in order to hold her ransom for fairy gold, but he has no idea that the fairy's colleagues are numerous and dangerous.
"With its balance of mystery, adventure and family appeal, Artemis Fowl is a natural fit for Disney," said Sean Bailey, President, Walt Disney Studios Motion Picture Production. "We're looking forward to collaborating with Harvey on this exciting project."
The Artemis Fowl series is something near and dear to my heart, as I kept up with the series from the time I was a child to the release of the eighth and final book in the summer of 2012. I'm skeptical of Goldenberg writing the screenplay, since Order of the Phoenix is often considered one of the worst films of the Harry Potter series (I don't necessarily agree), and he also wrote the screenplay for that awful Green Lantern movie starring Ryan Reynolds. However, placing Harvey Weinstein in the executive producer chair lessens my anxiety a bit, considering his executive-producing credits include Peter Jackson's The Lord of the Rings trilogy, The King's Speech, The Artist, and last year's Silver Linings Playbook.
I've been waiting for this film adaptation for a long time. Here's hoping it's worth the wait!