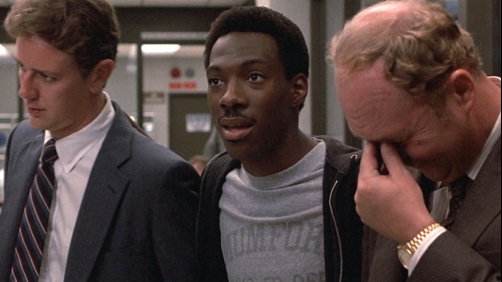 Kevin Jagernauth - The Playlist
Late last week you might have missed the news that the "Beverly Hills Cop" TV pilot wasn't picked up — despite it testing apparently very, very well — but that the gears were turning once again on a new movie, thanks to the response to the TV show. This is no mere idle chatter, as Paramount are once again turning the gears on what we presume will be "Beverly Hills Cop 4," and they've rounded up the star and some writers to making it happen.

Yes, at 52 years old, Eddie Murphy will still be working the beat as he's now attached to the new "Beverly Hills Cop" movie, which will get a fresh script from Josh Appelbaum and Andre Nemec, the dudes behind "Mission: Impossible — Ghost Protocol" and uh, the new "Teenage Mutant Ninja Turtles" movie. No word yet on the actual plot, but we can only imagine this will be some kind of baton-passing thing to make sure the brand is viable for a whole new generation of movies to exploit the intellectual property.
Oh. My. WORD! No. 1,000 times no!