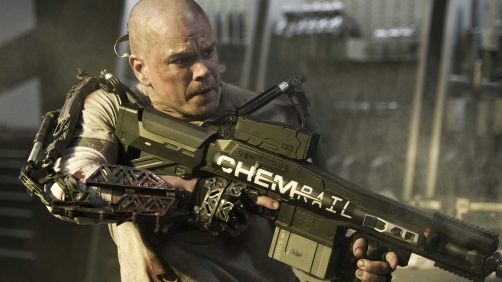 In just a couple weeks, Elysium will be hitting theaters so you can expect a final big marketing push. As such, I expect to see a few more clips from the upcoming film.
Today's clip features Matt Damon covered with electronics taking on a robot or something like that.
This clip is not completely selling me on the film. In fact, it seems a little cheesy, definitely some bad acting here (not on Matt Damon's part, but the unknown guy that "wants them dead"). But, I acknowledge that it is completely out of context and may work much better in the context of the film.
Elysium arrives in theaters on August 9.