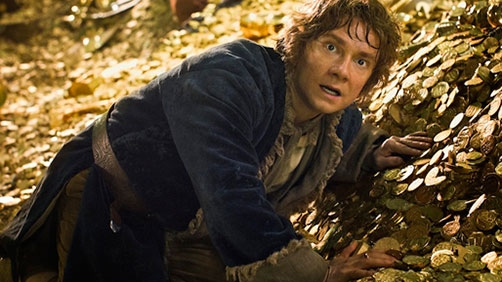 Last year, Peter Jackson unveiled The Hobbit: An Unexpected Journey in HFR at Cinemacon. The response was not good. So a few months later at Comic-Con, Peter Jackson opted to not show any HFR or 3D at the presentation. So the question this year is, would Peter Jackson opt to show anything from The Desolation of Smaug? The answer appears to be no, for various stated reasons but one can only imagine that he wants to avoid the hullabaloo that he ran into yesteryear (I still think HFR is not the right way to improve quality).
But, he has unveiled a new video blog, with the first instlalment right here.
The film opens on December 13th and one can imagine that Peter Jackson is quite busy making that date a reality.