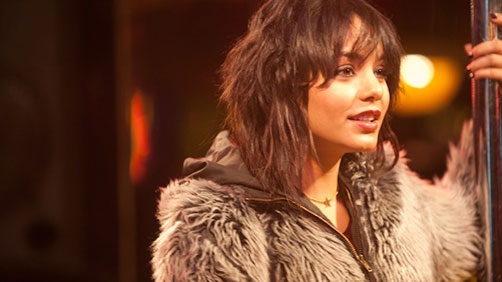 Catherine Earp - Digital Spy
Heat quotes Hudgens as saying at an Apple Store Q&A: "I always wanted to play a really heavy role. I remember being like 12 I think and being like, 'I want to play a prostitute and do drugs'."

She also discussed a scene where she had to pole dance: "It's nerve-wracking that's for sure. My heart was beating out of my chest while we filmed it.
Uhh, okay. Weird, messed up even, but okay.
However, while I'm not a big fan of Hudgens, the film does actually look intersting. We in the States have to wait until August 23, but if you happen to be in the U.K. the film comes out on Friday.
Here's the trailer.