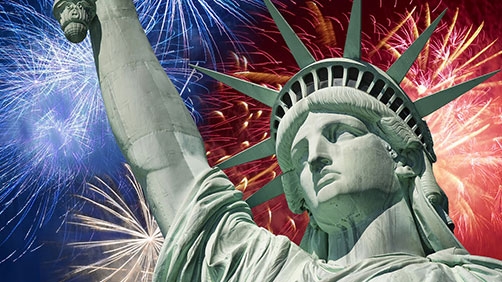 Not a lot is going on in the movie news today. That makes it kind of hard to find news and stuff. But that's okay because it's a holiday. I'm guessing most of my readers are in the U.S., but for those of you that are not, today is the day we celebrate the independence of the United States. We do all kinds of crazy things like set off dangerous fireworks, grill hotdogs that are ostensibly made of meat, and the like. Unfortunately for me, it's raining here in Nashville, makes for kind of a soggy 4th, but I'm sure we'll make the best of it.
I'll have The MovieByte Podcast, episode 50 posted in a little while, and other than that I have a little backend work to do on the site that I've been putting off. Then I'll take my family to see some fireworks somewhere.
I hope you guys in the U.S. all have a great 4th, and the rest of you, well, I hope you have a great day!