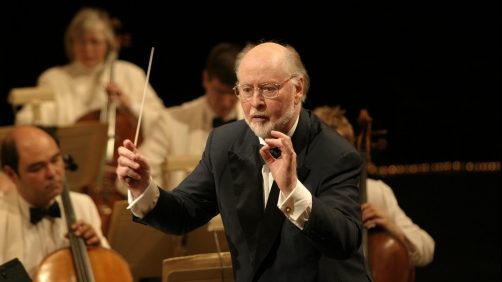 Legendary film composer (and personal favorite) John Williams has officially confirmed his involvement in the new Star Wars trilogy, with the first entry being directed by JJ Abrams and premiering in 2015!
In a video posted on the official Star Wars YouTube channel, 81-year-old Williams talks about how he has always loved composing the scores for these films and how he still feels like he's in the "galaxy far, far away." I must admit that, while I knew that he would compose the score for Episode VII, I was willing to bet money that Abrams' regular collaborator, Michael Giacchino, would take over for Episodes VIII and IX due to Williams' age. I'm not at all disappointed, but I'm certainly surprised!
He also talks about how he hasn't read the script for the film yet, but he fully expects to incorporate themes from previous Star Wars films, which is something that he has always been a master of. Also of note is that he talks about how he'd rather never read scripts or look at stories/cue cards so that he can "wait for the moment of discovery with the audience of the film itself, so [he's] as surprised as they are…and [he] know[s] where to put the surprise button, having not been prepared by a script."
Anyway, I don't want to transcript the whole video for you because it's definitely worth watching; listening to and watching him talk is just about as musical as his compositions. Enjoy!