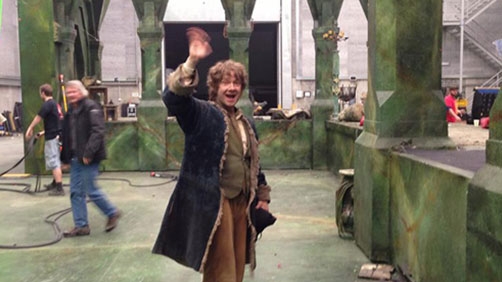 ComingSoon.net
Peter Jackson has announced that Martin Freeman has completed his shots for the next two "Hobbit" films and the filmmaker included two photos from the set.

"Tonight Martin Freeman finished his last shot as Bilbo Baggins. The end of an incredible two and a half years. I cannot imagine anyone else in this role - a character that Martin has nurtured and crafted with love and great skill.
Not huge or earth-shattering news or anything like that, but worth noting.