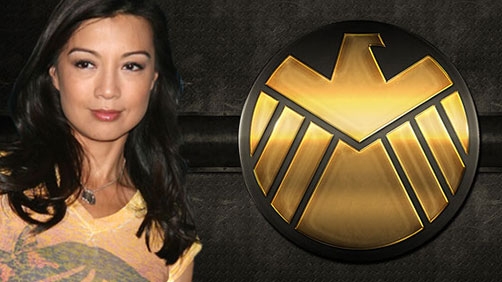 If there's one upcoming show I'm excited for, it's Marvel's Agents of SHIELD. Since Fringe ended, my life has had no meaning. I wander around listlessly muttering questions like, "Why did it end? What is my life about? Is anything worth it? Does it all make sense?"
Well okay, maybe not, but I've just had a hard time finding anything to really replace it. I've tried to get into Revolution, and it's okay, but not the same. Here though, I have hope. I've enjoyed most things that Joss Whedon has done, and he'll be involved to some extent, the show is set in his Marvel playground, and he directed the pilot episode. YeeHaw!
Oh, right, I'm supposed to be showing you a video of Ming-Na talking about her role in the show, and a few general things about it as well. Enjoy.