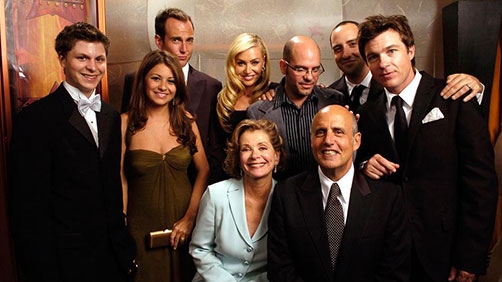 Kevin Jagernauth - The Playlist
Variety reports that producer Brian Grazer has revealed that negotiations are now underway for a second Netflix season—fifth season overall—for "Arrested Development." And well, that seems to be all the intel for now, but the news at least indicates that fans probably won't have to wait another eight years for more wacky antics with the Bluths. There is no doubt that audiences tuned in to watch the latest season in droves, though critical response wasn't unanimously positive. But there is so much goodwill—and many people really enjoyed season four (though the consensus seems to be that the latter half is better than the first half)—that new episodes would undoubtedly we very, very warmly received.
So Netflix is calling this a success and moving ahead. This is a very good thing to see. Death to traditional networks!