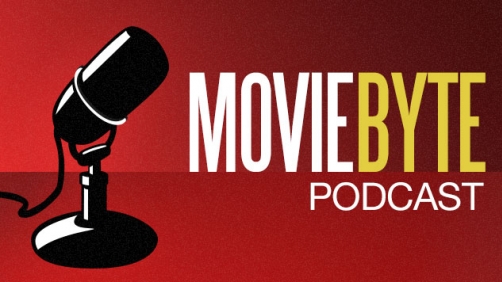 If you've been keeping up with The MovieByte Podcast (as you should be!!!), you know that Joe is stepping down as my co-host due to life circumstances and other commitments. And he wrote a little something about it here on the site which you can (and should) read. As he mentioned there, he's taking a more active role in the producing and interacting with Movieology because it provides him the flexibility that he needs right now.
In the meantime he left me high and dry on The MovieByte Podcast... Okay, so this is not actually true, I'm just poking fun at the guy (you read Joe? I'm just having fun! Sort of!). Joe did help me find a new co-host and we had everything lined up. And when we were ready, we announced his replacement on the podcast. And the very next day it fell through. Something important came up for the replacement co-host that would not allow him to participate on the podcast for the foreseeable future.
I reached out to several different people trying to find someone who I was comfortable with. I finally found someone, and we were all set, but then things I can't get into came up and much to both my chagrin, and the chagrin of the potential new co-host, it fell through.
The Search Is On
I wasn't sure if I would be doing the podcast by myself this week or not as of Monday. It's sort of that sinking feeling you get in the pit of your stomach, but I am committed and was prepared to come and talk all by myself for an hour if need be and try my best to entertain and enlighten you all. But then as I was exchanging messages with contributor Corey Poff, I mentioned my predicament — I was sort of hoping he would say he had been contemplating the idea of being on a podcast or something — and he mentioned I should talk to long time listener, and now first time review contributor, Chad Hopkins.
I began messaging him and he expressed interest in being on the podcast. So, we have scheduled our first episode tomorrow at 3:00 PM CDT instead of the usual 6:30 PM CDT because he has prior commitments. We are not sure what the future holds, it may be temporary, it may be recurring, and it may be semi-permanent. We don't know yet. And the funny thing is, we have not spoken to each other with our voices yet. But I have this feeling it's going to be great.
So, make sure to tune in to our live broadcast tomorrow at 3:00 PM CDT. And of course, as always, you'll be able to catch the show on the site and via the podcast feed the next day when we post the show. We'll be talking about World War Z and White House Down among other things and you won't want to miss it!
We look forward to chatting with you!