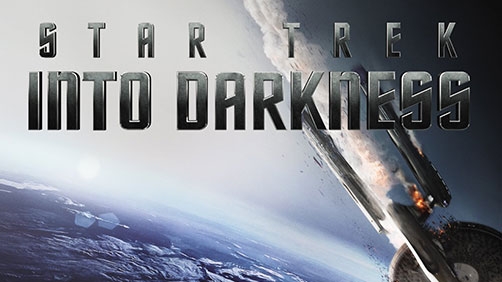 John Tenuto - TrekMovie.com
While Star Trek films have had 8 different directors (Wise, Meyer, Nimoy, Shatner, Carson, Frakes, Baird, and Abrams), the composer club is slightly more exclusive with six (Goldsmith, Horner, Rosenman, Eidelman, McCarthy, and Giacchino). It is arguable that amongst all the behind the scenes artists, the composer has the most power to influence the emotional energy of a film, perhaps even more than the director or cinematographer. The music influences what the audience feels, and when it is done right, it enhances the actor's performances, the director's vision, and the cinematographer's created mood. When the music fails to resonate, it harms a film through distraction or obvious manipulation. Michael Giacchino's music for Star Trek Into Darkness is one of the former soundtracks, helping to enhance the story and giving STID additional emotional life.
A great review of the Star Trek Into Darkness soundtrack. The film was great, and the soundtrack was a huge HUGE improvement over the 2009 Star Trek film. I have all the Star Trek film soundtracks, but I rarely listen to the 2009 soundtrack, and it's always been that way, even when I first acquired it. I've already listened to the Into Darkness soundtrack many more times through than I have the 2009 soundtrack. I particularly enjoy Harrison's three-note theme. It's very compelling.
I don't know that Giacchino will ever recapture the magic that Jerry Goldsmith brought to the franchise, or amazing job that Horner did on Wrath of Khan but I am very satisfied with his latest installment into the franchise. My only gripe really is that I wish he would incorporate just a bit more of the previous themes and motifs here and there. Not a lot, not parody or copy, but just a bit more homage. Still, I can't complain too much.